*love* long stemmed Red Roses
White Wine (*love* Williamsburg Wines)
Yankee Company Candles (Vanilla ~ Midnight Summer ~ Fresh Cut Roses)
Anything Tigger!! :)
Figurines/Stuffed Animals/Etc.
Anything Betty Boop :)
Figurines/Music Boxes/Etc.
Gift Certificates to:
Sub Shop
* Barnes and Noble Bookstore
* Best Buy
* Victoria's Secret
* Frederick's of Hollywood
* Cracker Barrel
* Home Depot
* Ebay
* Leslie's Pool and Spa (Va Beach Blvd)
* Olive Garden ~ yummeeeee!! :)
* Dive Quarters in Va Beach :)
And $$ is always good :)
I spent the summer scuba diving
so I am looking to build my diving bag :)

Digital underwater camera & accessories (good to at least 100ft)

I would love an air tank airbrushed with Tigger :)

a dive bag on wheels would be awesome!!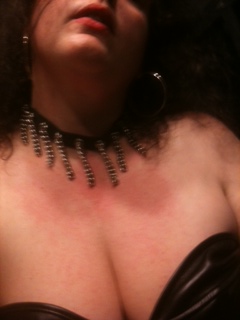 I *love* traveling so don't be shy, let's get together
even if you're not in town :)
Donations, transportation and accommodations
are to be included
* Wooden Paddles

* Leather Floggers
* Leather Whips
* Leather Hood
* Swing
* Black Platform Heels (size 10)
* Leather Boots (size 10)
* Leather Domination Bag would be neat :)
* Violet Wand and extra adapters